Just wanted to drop a line with regards to our lesson in mid January of 2021. I was concerned after the lesson since Northbrook was closed then and didn't reopen till late February. I desperately wanted to work on what I had learned. I did practice mounting in front of a mirror, as suggested, and thought a lot of the ideas passed during the lesson.
Let's skip to November. It's been a great year. 6 total punches, 4 in 12 ga Fitasc, 2 in sub gauge sporting (one in .410 bore). I shoot mostly Fitasc, and I love the game. I've been stuck in "c" class and needed help. Thanks to you, I got it. This in spite of 6 weeks off in midseason due to an unrelated injury.
I still am a bit inconsistent but after shooting with many higher classification shooters, I see that they are not always on their game either. I can't believe the improvement. The odd thing is I seem to do better the tougher the targets are. I attribute that to greater concentration.
Thank you for your insights into the Churchill method and your steady guidance. I want you to know your skill is appreciated.
Just a short update. I shot the last Fitasc tournament of the year at Northbrook a couple of weeks ago. When finished I thought I had lost my opportunity to get my last punch to move to "B" class. I spoke with a few friends about the event and they all agreed that we had shot a "stout" event.
I checked scoring after the event was complete and, once again, I had won "C" class, and thus moved up to "B" class.
Merry Christmas and all the best in the New Year.
Cheers,
Chuck Korcz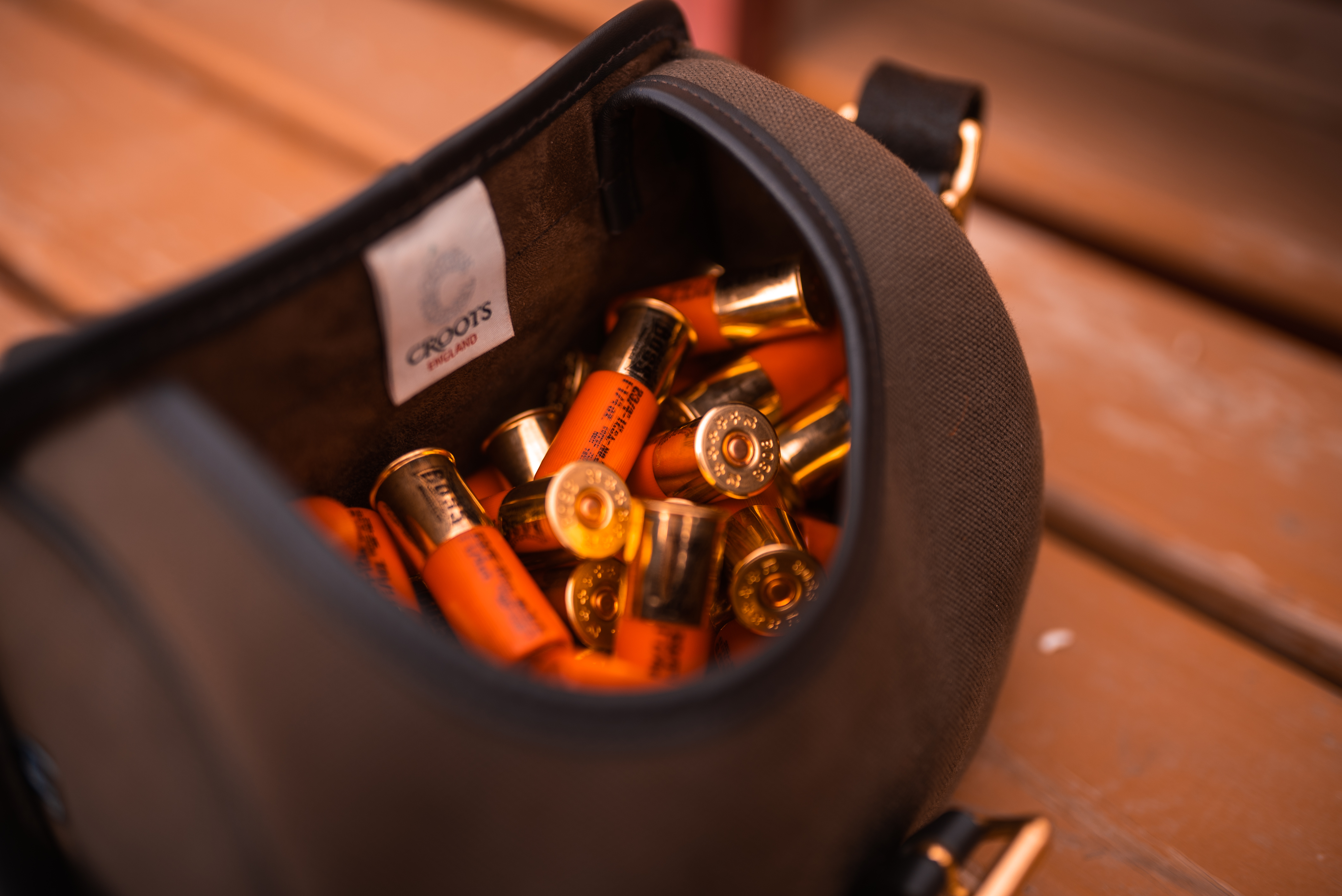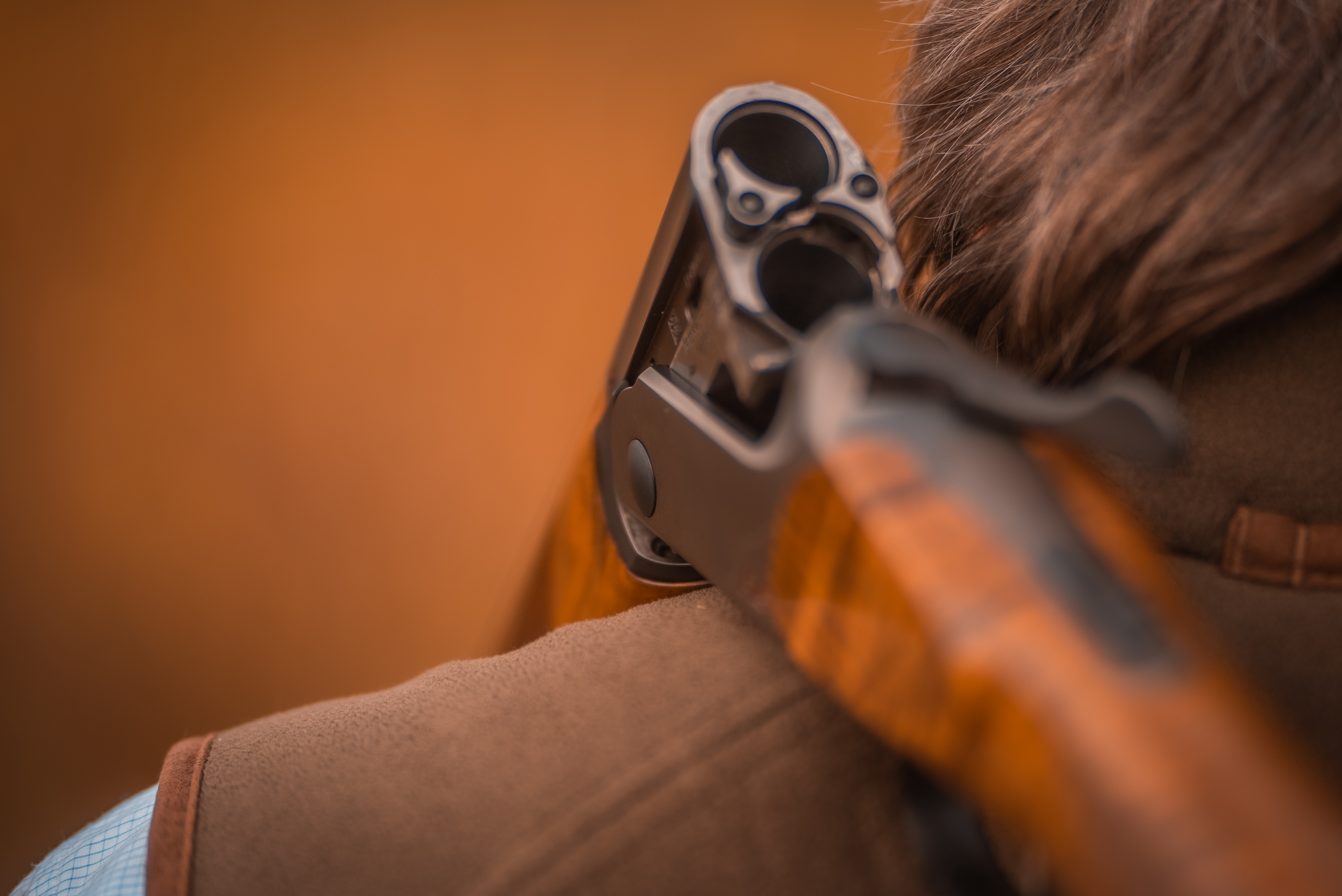 "Keith, thank you for the Only Perfect Practice Makes Perfect On line coaching program!
It's hard for me to believe I could retrain myself in a completely different shoot manor after all these years
The improvements are dramatic. I lead our local gun club in 5 stand and am very competing in the skeet field.
I am the only member that shoots gun down and the only one to shoot s x s. 
It's flattering to have others stop and watch.
Keep up the good work
Charlie.
Chris Cizár
A single four hour lesson with Keith built up the strongest foundation for shotgun shooting I have ever received. I have gone on to participate in his excellent driven bird shoots, gone on various upland hunting trips, have competed in registered clay shooting events, and I even won my class at the Illinois State Fitasc event in 2021. I can't emphasize enough how prior to my lesson with Keith shot gunning was foreign to me, and within a year I have gone on to hold my own in various different domains. Thank you Keith for laying a foundation of perfect shotgun fundamentals I will use for my entire life.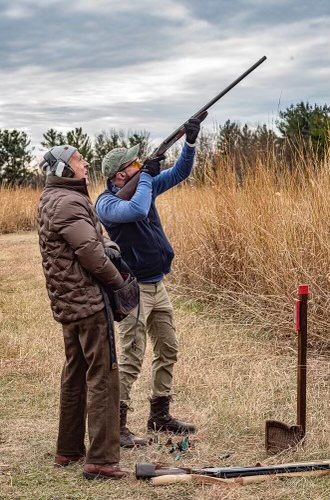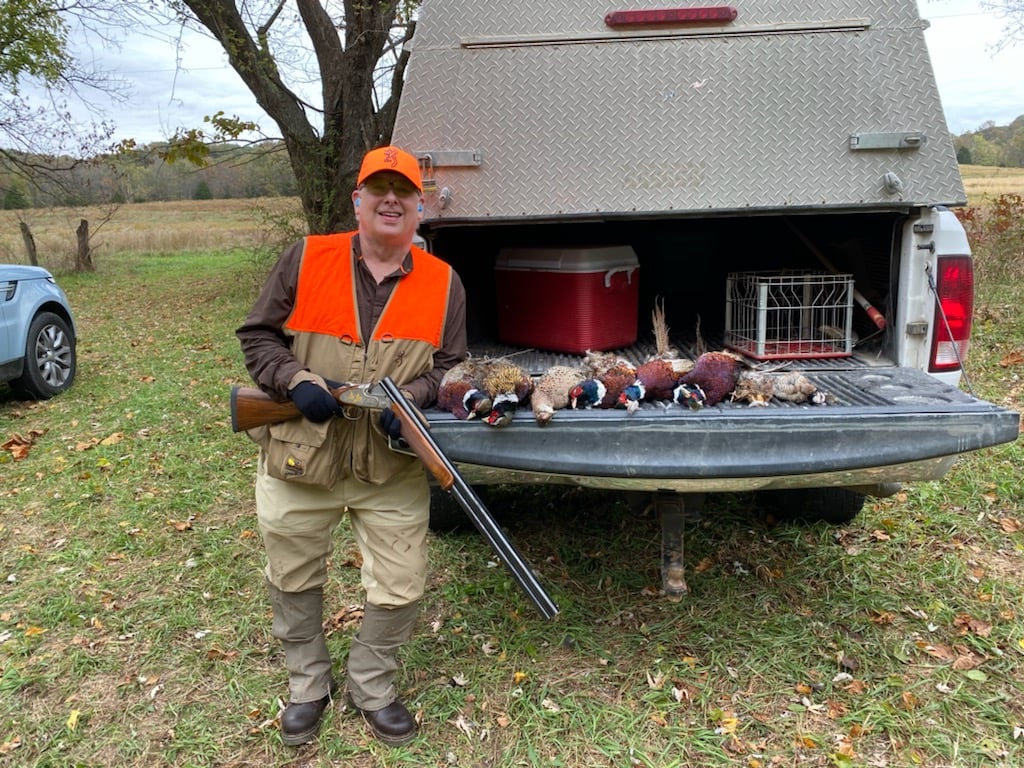 This is Pupil/Client and now good friend Ray Williams, who recently enjoyed his first Upland Hunt since he was a lad, and what a brilliantly successful hunt he has had! Shooting 27 Pheasants & 5 Quail in two days.
Ray firstly purchased the Fundamental course, and then bought the Sporting Clays & British Driven courses completing the whole series. He then came along for a one to one session and Gun fit review, where after perfecting the right gun mount technique we established the correct stock dimensions for his new Caesar Guerini 20g. Once the Gun had been altered by friend, colleague and excellent "Stock Man", Mark Hinkle, Ray came back for a second session, where we focused on how to apply the Instinctive Method when in the Hunting field.
So the combination of correct shooting technique, perfectly fitted gun and practice, has created an Instinctive Skill that has enabled Ray to go out with relaxed confidence, shoot to his very best ability, get maximum enjoyment and perhaps important for some, the best value for the money he has spent on the adventure.
Hello Mr Coyle,
First I want to say what a great job you have done with your online courses. I have gone through "Intro To Instinctive Shooting" several times and I finally feel like I am on the right track. I really felt like I was in the room with you getting a private lesson.
I have had several lessons and a gun fitting over the years, but as I am sure you know, there are MANY different opinions out there and not all have the student/customer's best interest at heart. I have chosen your method and instruction to be my go-to resource and look forward to working my way through your online classes, and at some point find my way out to Green Acres for in-person instruction.
Well, thanks again for putting together such a great resource for us struggling shooters. After listening to you on Project Upland podcasts and watching your Perfect Practice class I feel like I have already met you.
Respectfully, Matt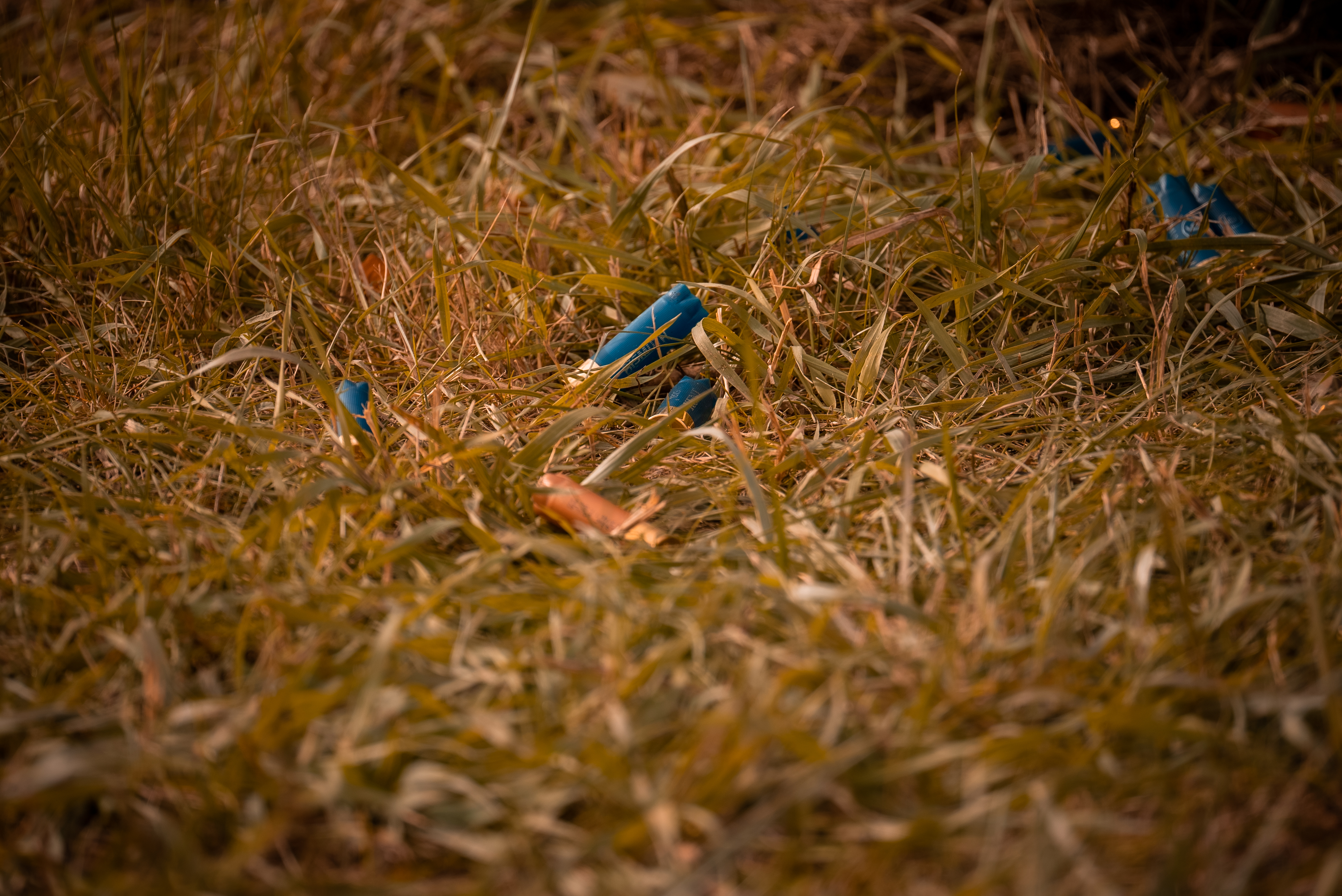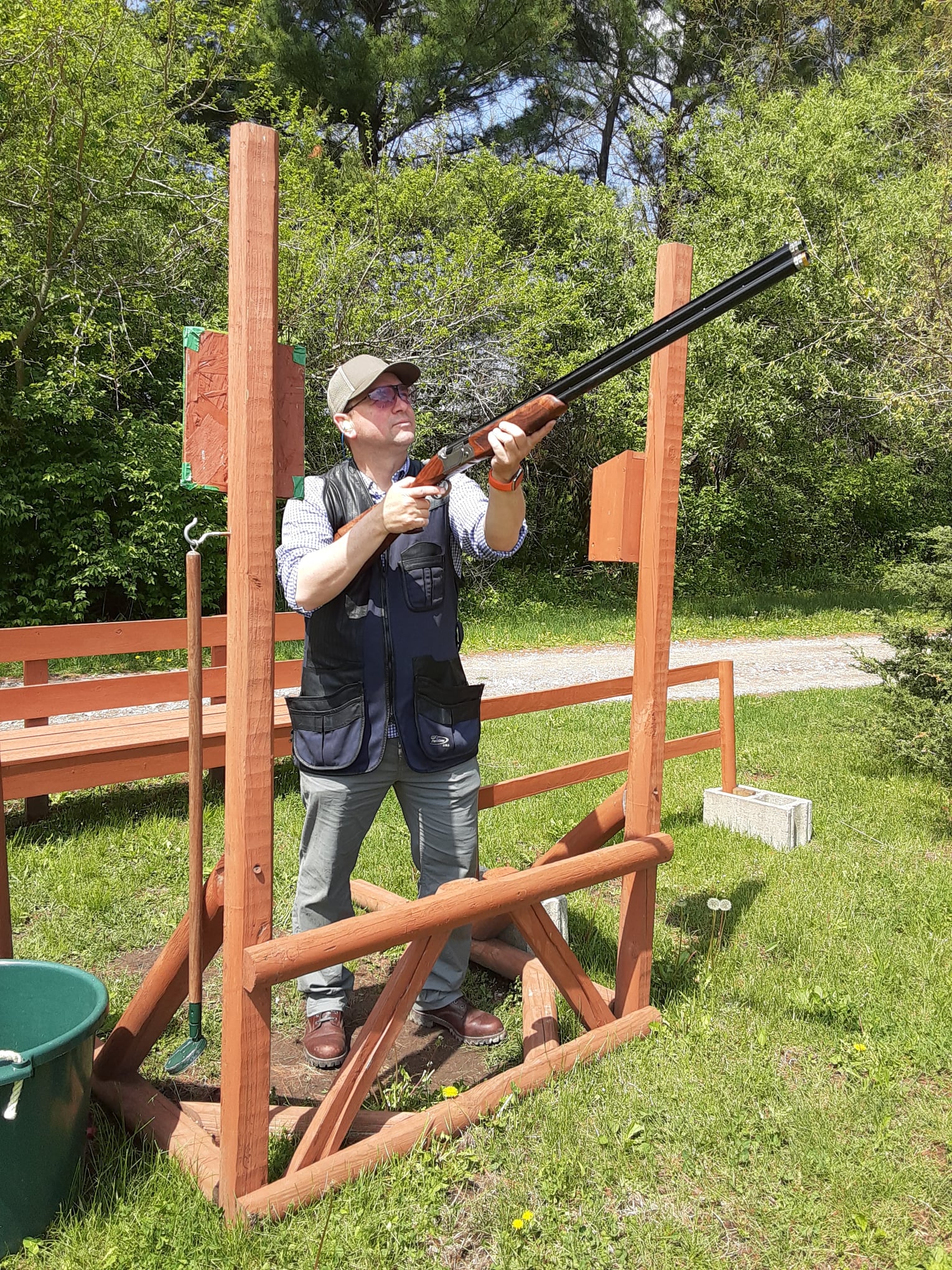 Ryan came along to see me just about a year ago as he wanted to get back into Upland Hunting after a long lay off and he had a new dog. So he came in for a couple of two hour sessions, during which after establishing the correct fundamentals of Gun Mount technique, Stance, shooting method and Gun Fit (for a brand new Beretta Silver Pigeon), he went away and practiced diligently.
His first hunt season was spectacularly successful and these were his words about the lessons and how the Online series helped him as a reference to establish a rock solid and consistent method:
"After having done a session or two in person with Keith, I immediately saw an improvement in my shooting. It was a bit humbling at first but it has now become almost second nature while I'm in the field. 
Purchasing the video course was a great tool to use as a reference later, as I had a couple of times during the hunting season where I lost consistency. However, now after the first full season hunting with my dog, shooting has become a pure joy as opposed to a source of frustration. 
I look forward to refining my skills this year on the clay course and I'm sure I will continue to reference the videos for many years. 
Overall, the videos have been a great way to go back and reinforce all of the in person learning we did early on."